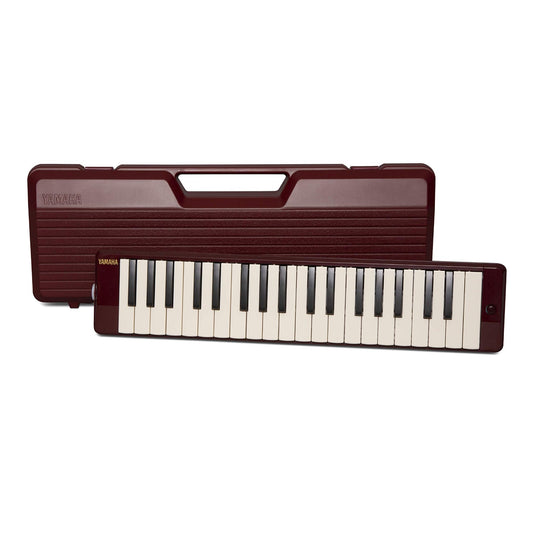 The Yamaha P-37D Piano is a Yamaha-made trumpet with a smooth & melodious sound that will give players confidence & comfort.

Compact design, sensitive operation keys, slightly ventilated set.

37-key trumpet, safe material for users.

The Yamaha P-37D Piano is an easy-to-use, easy-to-learn instrument that sounds great.

The Yamaha P-37D Piano is popular in the Asian market and is used mainly for general music education. The trumpet is designed with 37 keys. With a full three octaves of the tonal range (compared to an organ) for concerts or solo performances.
Advanced players will find the warm, thick sounds ideal for learning and performing musical performances.
The Yamaha P-37D Piano has a sturdy and compact body for easy handling.

The Yamaha P-37D piano will be the first choice for schools and professional musicians.

The Yamaha P-37D Piano has 37 keys, if anyone has ever played the piano or keyboard, it is easy to play this instrument, we just need to practice more on how to manage our breath.
Characteristic
- Green

- Very sturdy trumpet box
- Key: 37
- Made in Japan
- Made in Indonesia
Detailed parameters of the Yamaha P-37D Piano.
Model
Pianica P-37D
Size
Wide
483mm
High
49mm
Thick
102mm
Weight
Weight
790g
Keyboard
Number of keys
37
Accessories included with the product
Other
bellows, extension tubes
Shopping guide
Reasons to Buy at Viet Music