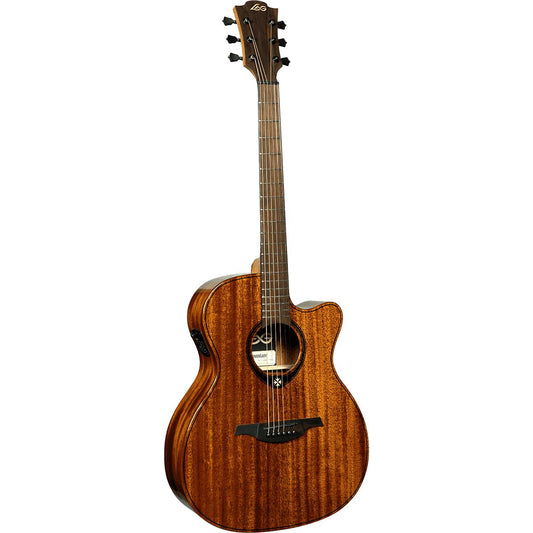 Acoustic Guitar Tramontane T98ACE
Regular price
15.000.000₫
Label Tramontane T98ACE.
Khaya, also known as African Mahogany, the entire body is made of this wood. Khaya was chosen for its uncanny sound characteristics, smooth, smooth bass, very realistic mids and delicate trebles. The T98 therefore delivers a warm, deep sound that lovers of blues and nature will enjoy, regardless of playing style.
Detailed parameters of Tramontane T98ACE Guitar.
- Back&Sides : Khaya
- Bridge : Brown Brankowood
- Category : Steel String Shaped Body Electric-Acoustic
- Colors : Natural
- Cutaway : Yes
- Dimensions (mm) : 1060 x 310 x 135
- Electronics : Stage Lâg (Volume, égaliseur 3-bandes, accordeur, phase, notch)
- Fingerboard : Brown BrankoWood
- Finishing : Glossy
- Format: Auditorium
- Hardware : Satin black
- Nbr of strings : 6
- Nbrs of frets : 20
- Neck : Khaya
- Nut : Black graphite wedge / 72 mm & 43 mm
- Nut Width : 43 mm
- Original Strings : Bronze 80/20 Light 12-53
- Radius : 350 mm
- Scale (mm) : 650 mm
- Strings : Metal
- Top : Massive traya
- Truss Rod : Double-action
- Tuning pegs : Die cast, ratio 1:18
- Types of frets : Medium Silver Nickel
- Weight (kg): 2.80 kg
Shopping guide
Reasons to Buy at Viet Music