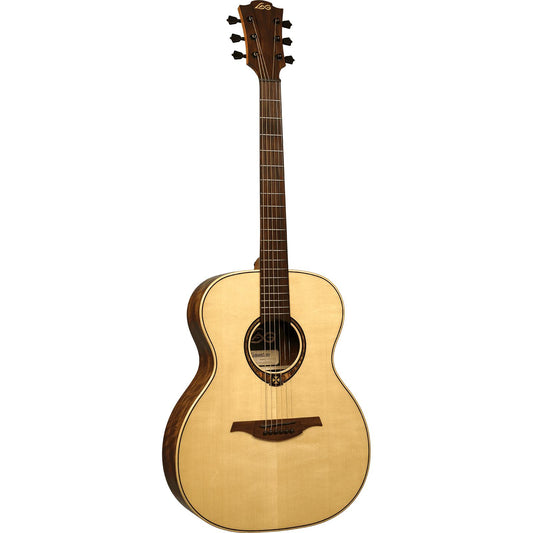 Tramontane Acoustic Guitar T318A
Regular price
16.000.000₫
Log Tramontane T318A.
The T318 deserves the highest performing tonewood with its fleshwood top: Spruce Engelman delivers a powerful sound that blends harmoniously with the brilliant Ovangkol back and sides, which blends harmoniously in transparency and rich bass response. There are many qualities that make this 318 series the guitars most prized by artists for sound and finish, this is a series of internationally recognized Tramontane guitars.
Detailed parameters of Tramontane T318A Lag Guitar.
- Back & Sides : Ovangkol
- Bridge : Brown Brankowood
- Category : Steel String Shaped Body
- Colors : Natural
- Dimensions (mm) : 1060 x 480 x 135
- Fingerboard : Brown BrankoWood
- Finishing : Glossy
- Format: Auditorium
- Hardware : Satin black
- Nbr of strings : 6
- Nbrs of frets : 20
- Neck : Khaya
- Nut : Black graphite wedge / 72 mm & 43 mm
- Nut Width : 43 mm
- Original Strings : Bronze 80/20 Light 12-53
- Radius : 350 mm
- Scale (mm) : 650 mm
- Strings : Metal
- Top : Solid Engelmann Spruce
- Truss Rod : Double-action
- Tuning pegs : Die cast, ratio 1:18
- Types of frets : Medium Silver Nickel
- Weight (kg): 3.20 kg
Shopping guide
Reasons to Buy at Viet Music